4D LUXURY II Massage Chair

Active, sporty, and in search for your fitness & recovery?
You will love this powerful massage chair!
Real time monitoring and information on the user's state of wellness
Pulse. Oxygen Level. Microcirculation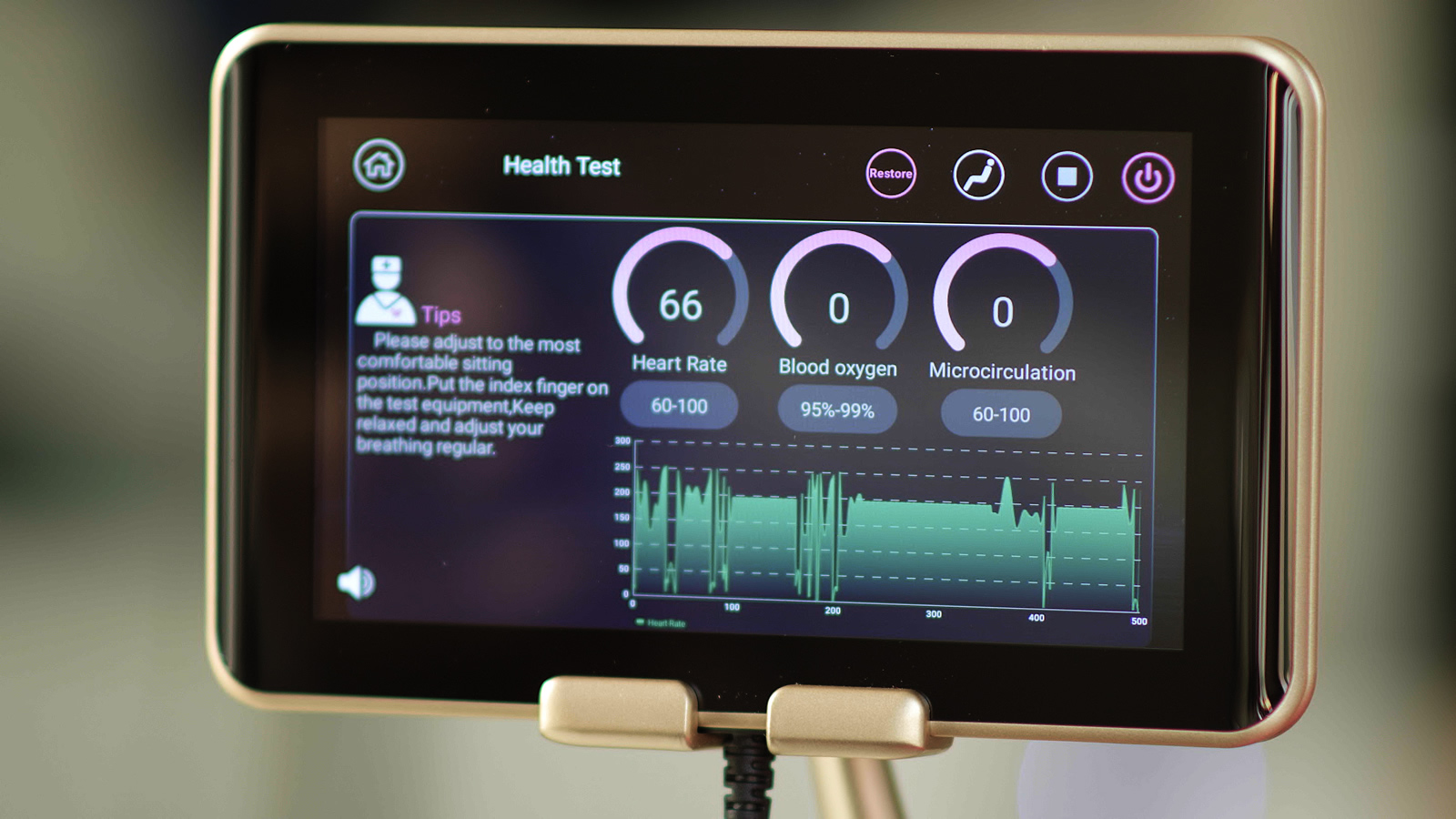 Experience the functions of a massage chair that knows:
12 automatic massage programs
5 massage techniques
4 levels of 4D intensity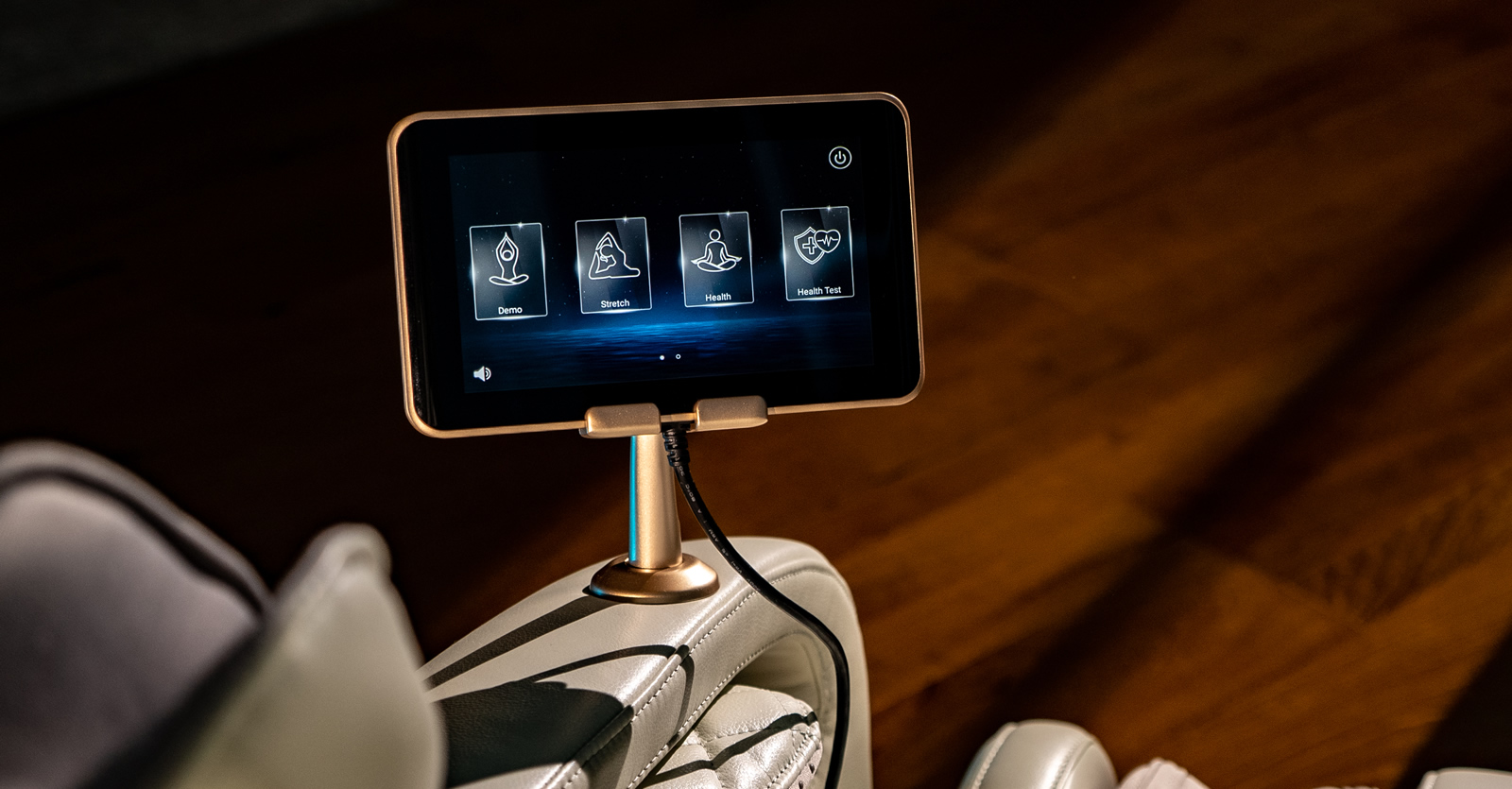 The only massage chair equipped with a 4D massage robot, using 8 rollers on an Extra Long massage rail.
Necessary for a precise body scan!
The massage chair is equipped with 8 heated ceramic rollers, so your entire back will get the benefits.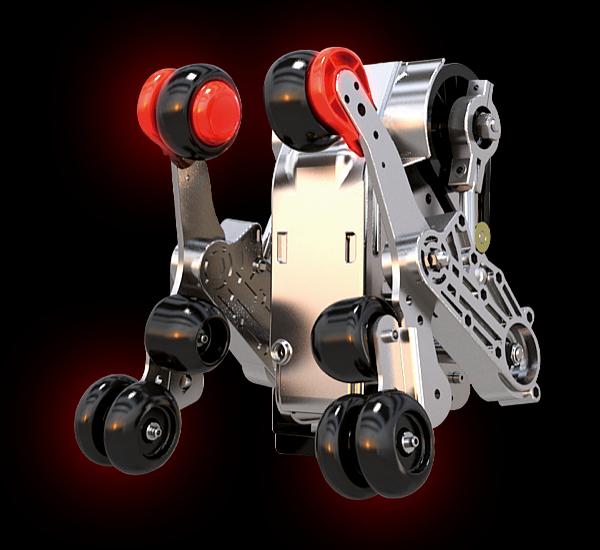 5 cm from the back wall - The intelligent space saving function
The massage chair is designed for small spaces, therefore, requiring only 5 cm from the back wall, while the chair is in function.
The massage chair goes into multiple Zero Gravity modes, using 2 pistons and the all new Smart Glide system.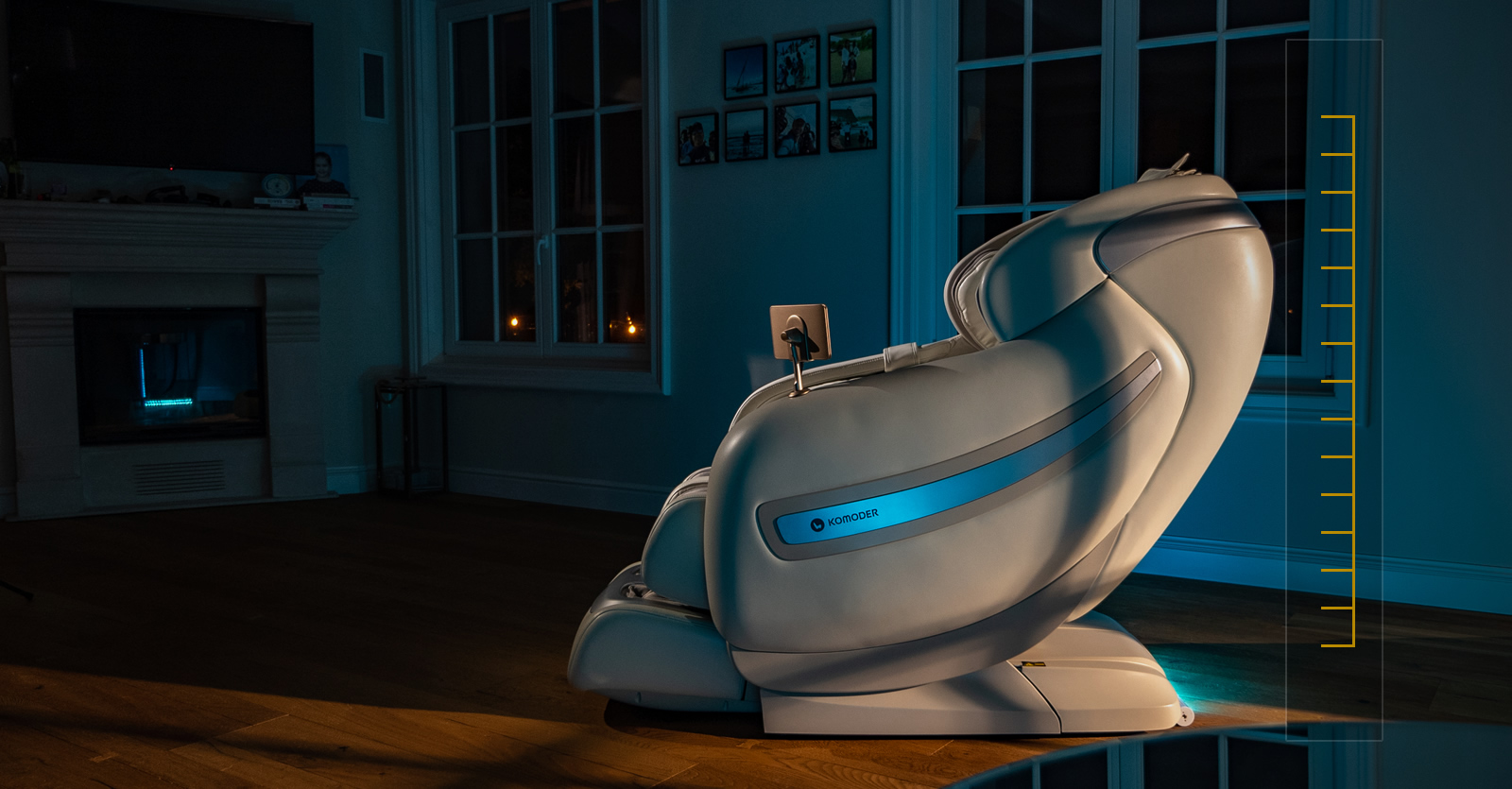 7 inch LED touchscreen control panel. USB port
Luxury II has a built-in 7 inch LED control panel that enables you to control the entire massage experience. You can also charge your phone using the USB port.
Wi Fi and Bluetooth music
Internet Wi Fi connection and Online Updates are now available on the new Luxury II Massage Chair.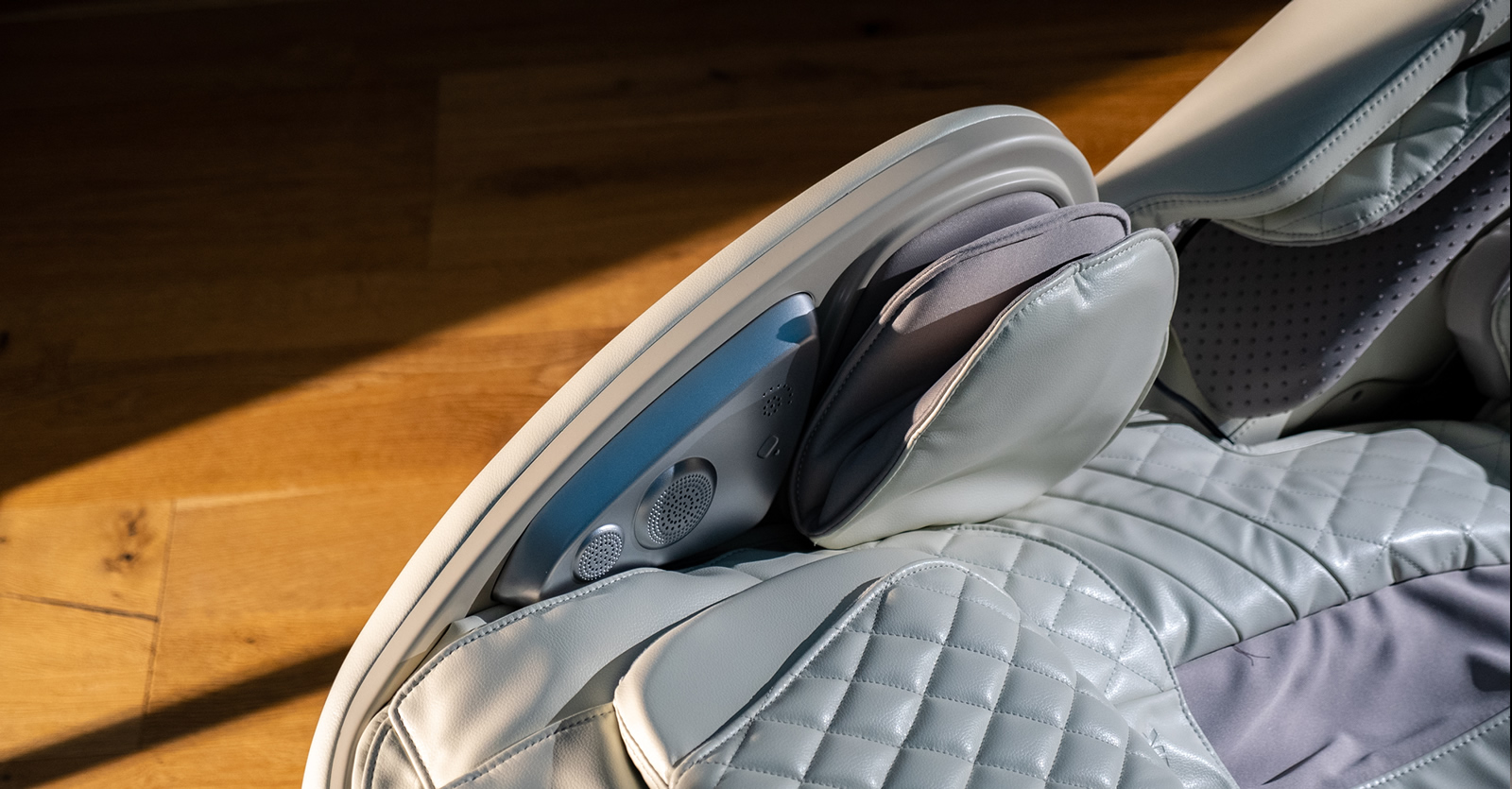 Pulse, Oxygen levels and microcirculation monitoring system
Luxury II is revolutionary due to its real time monitoring and information on the user's state of health.
What is Zero Gravity?
This feature allows you to enter a state of weightlessness, in order to enjoy complete relaxation. The new Luxury II Massage Chair has two Zero Gravity modes.
The Zero Gravity modes
By activating Zero Gravity your thighs and calves go to the same level as your shoulders. Your body's center of gravity modifies and the gravitational force is distributed equally throughout your body. This is the ideal pose for a massage. This is the moment to experience the massage programs that this extraordinary chair offers.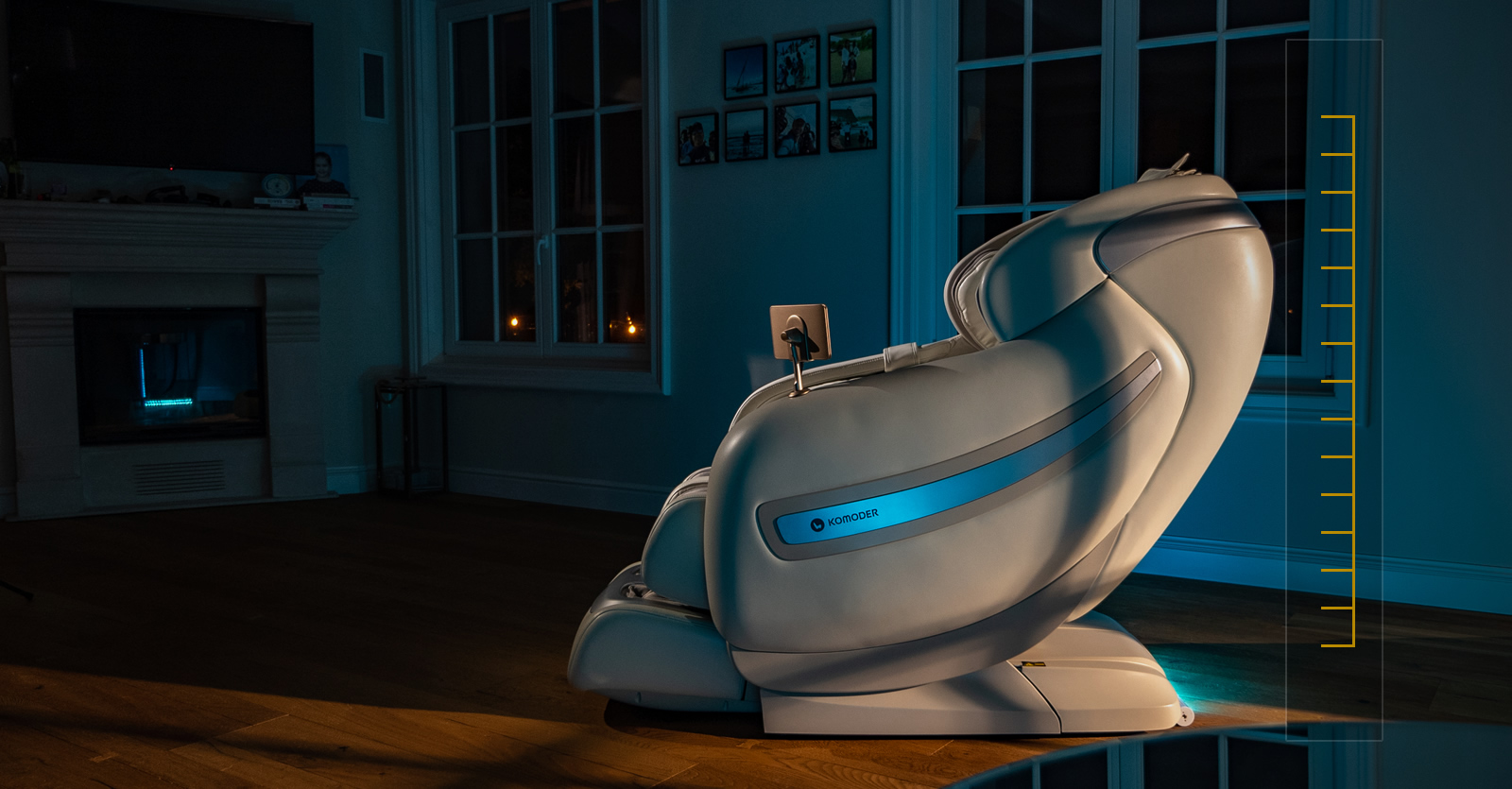 Space Saver
Zero Gravity
Sliding System
Reclining System
What is the Full Body massage?
The massage that caresses you using air pillows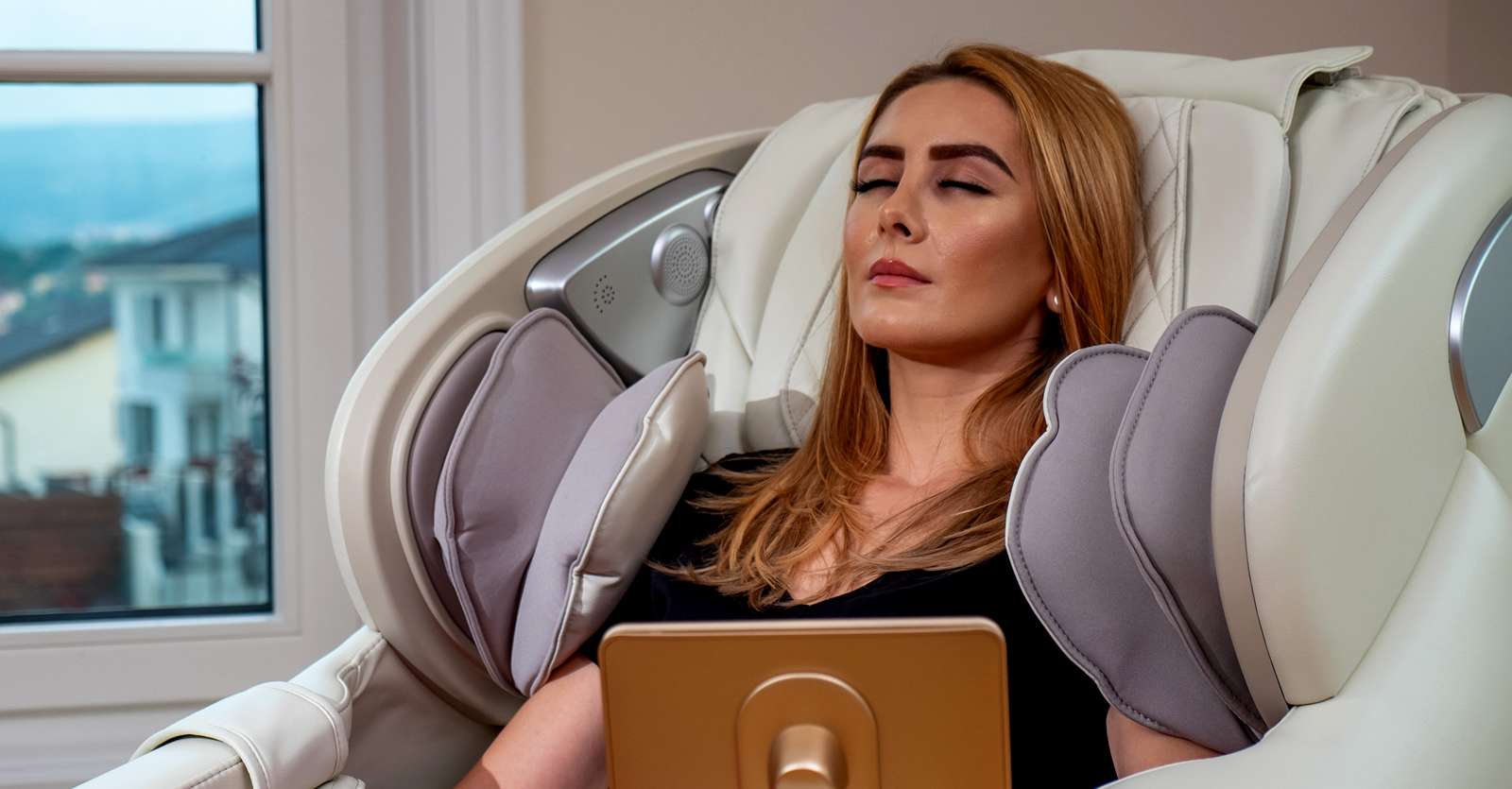 What is reflexotherapy?
The Luxury II Massage Chair has the reflexotherapy function, using triple rollers for your soles - perfect for nerve center stimulation.
Reflexotherapy is absolutely necessary. We recommend reflexotherapy for people suffering from leg pain and people that spend lots of time standing.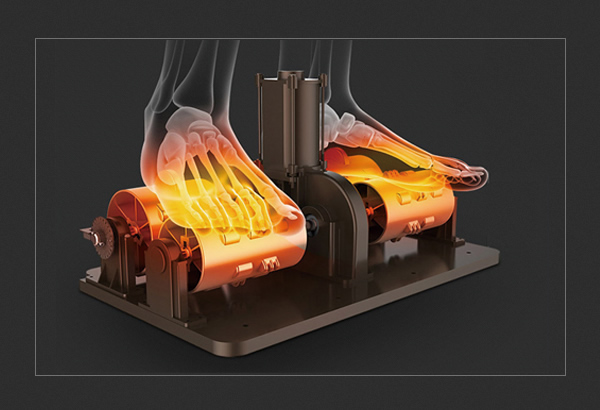 Calf kneading
The legrest is designed to fully embrace your calves. The Luxury II device is equipped with the knead function, allowing you to have a full massage, using high performance and superior efficiency.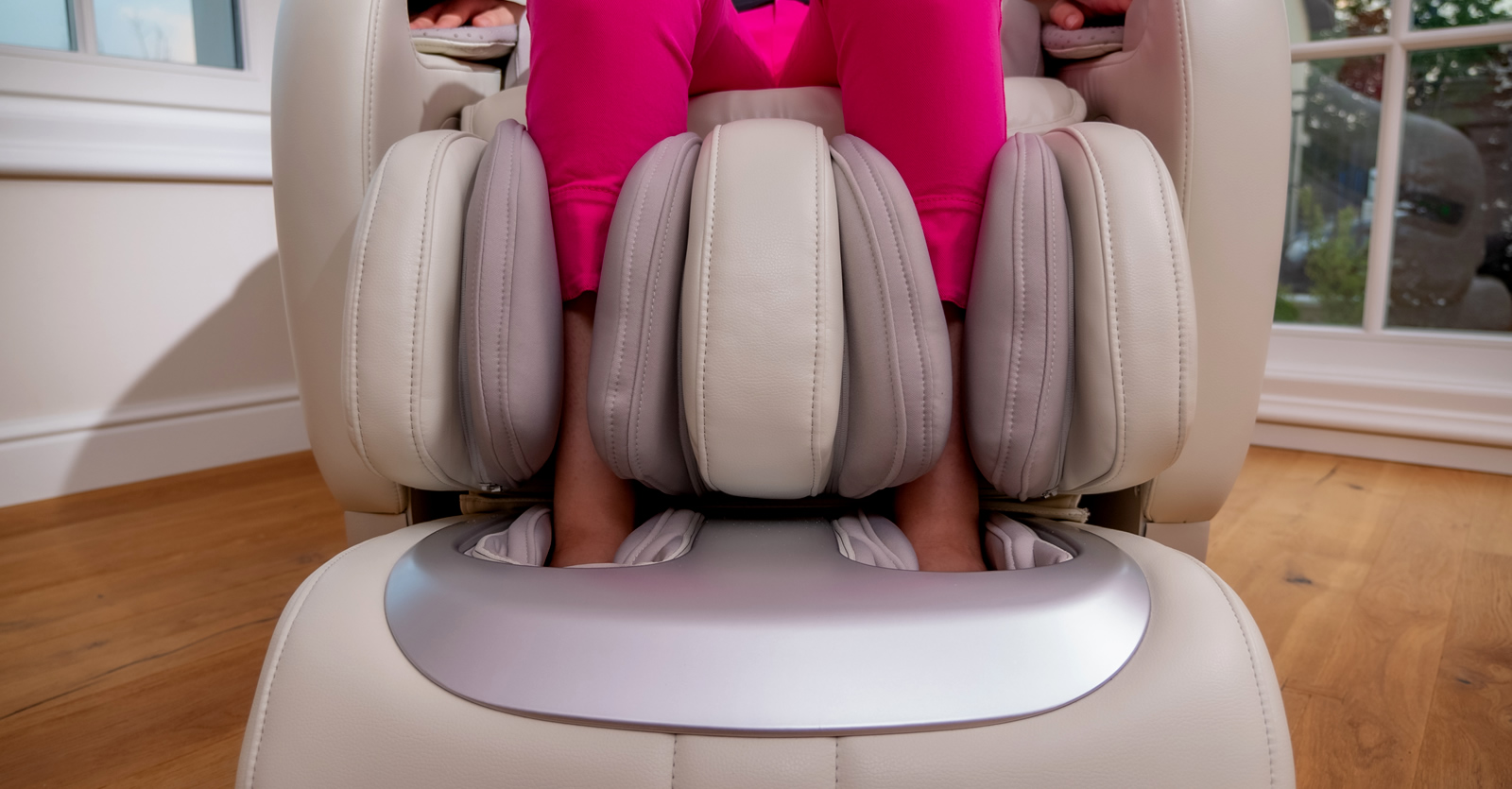 Specifications and technical features
AUTOMATIC MASSAGE PROGRAMS
12 AUTOMATIC MASSAGE PROGRAMS
DEMO
STRETCH
HEALTH
HEALTH CARE
SPECIAL MASSAGE:
RHYTHM SYNC
WHITE COLLAR
BACK YOGA
ATHLETE MODE
CARE OF AGED
SHOPAHOLIC
RELAX
RELIEF
MASSAGE TECHNIQUES
5 MASSAGE TECHNIQUES:
KNEAD
KNOCK
TAP
KNEAD+TAP
SHIATSU
Medical parameters monitoring
Heartbeat Rate
Blood oxygen saturation level
Blood microcirculation
Control Method
7 inch touchscreen tablet on stand
4D Massage Intensity Levels
4 levels
Timer
Up to 30 minutes, with a 5 minute step
Full back massage
Yes, using an extra-long curved rail
Reclining electric backrest
Yes, 5 cm from the wall
Legrest/Footrest
22 cm sensor controlled automatic legrest
Hips airbags
Yes
Calf airbags
Yes
Massage rollers
4D on curved rail
Buttocks massage
Yes
Calf Massage
Airbag kneading
Reflexology
Yes, using feet heating.
Additional airbags
For the back and neck
Heating
For back and feet
Smartphone pocket
On the right arm of the chair
Wifi and Bluetooth
Yes, for the audio system and version update
Upholstery
Antibacterial ecological leather
Armchair weight (kg)
150 kg
Power supply
220 - 230V
Dimensions
Request an Instant Price Quotation via Email! ☟
Get Expert Advice on Choosing the Perfect Massage Chair!
Very nice and professional delivery team
- from
Ian D. / Kelso
LUXURY II for a massage to remember. After testing several models on the market, I decided to go for the LUXURY II. It definitely helped to test it in their showroom in London. I fully appreciate the strength of the massage and the way it stretches and works my body. Delivery and installation went smoothly, and their delivery teams are very nice and professional.
LUXURY II keeps our body balanced
- from
David H. / Waterford
We are an athletic couple who needed a massage chair to recover after our daily intensive fitness routine. The LUXURY II keeps our body balanced and fully relieves our muscular strain so we can keep our schedule and achieve our fitness goals. Train your body, keep your balanced diet, relieve the body stress, sleep, and repeat.
Thank you for delivering this excellent product
- from
Tobias Breite / St. Polten
I would like to congratulate you on the speed with which you delivered this massage chair to me. I am satisfied with your services and I can say about the product that it meets my expectations. It is a very beautiful, elegant chair and the massage is exceptional. Congratulations on the quality products you have.
The massage is something special!
- from
Rolf Weber / Leipzig
We really like massages and especially the fact that we can regulate the intensity of the 4D massage. It is an attractive, high-performing armchair and is used by the whole family. I'm glad I chose you. And thanks for the gift.
They have a loyal customer!
- from
Carlos / Barcelona
The best product with these characteristics and at the best price on the market. We are delighted with the Luxury 2. The treatment was excellent and the guy who attended us was a great professional.