Reduce neck pain with a neck massage device
Nek pain can be a debilitating condition that can influence your daily activities and overall well-being. Whether it is caused by prolonged tension, poor posture, or stress, it can be quite uncomfortable. Fortunately, there is an effective solution to relieve this pain: a neck massage device. In this blog we will elaborate on the benefits of a neck massage device, whether it helps with neck pain, and how long you should use it to experience the benefits.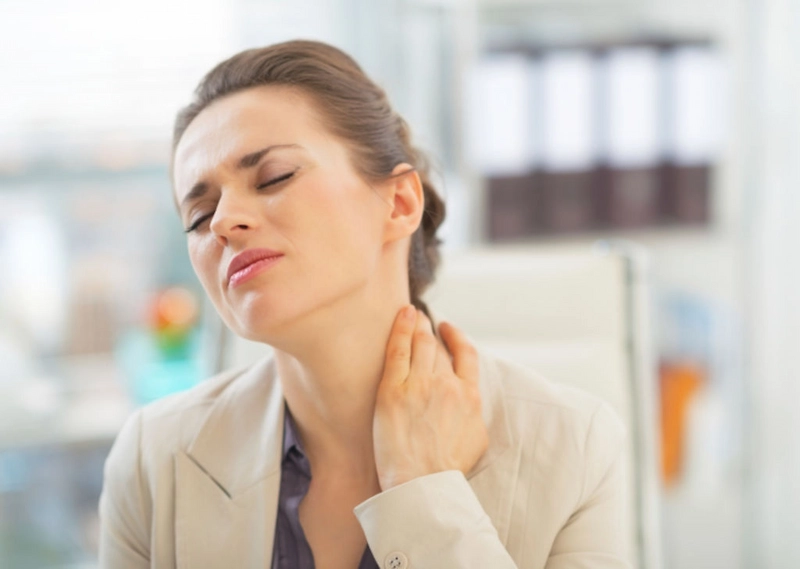 What are the benefits of a neck massage device?
A neck massage device is designed to massage and relax the muscles in your neck and upper back. This small but powerful device offers various benefits for your overall well-being:
Pain lighting: One of the most common reasons to use a neck massage device is pain relief. The device can help reduce neck pain caused by tension, stiffness or muscle nodes. The massage movements help to relax the muscles and improve blood circulation, which can lead to pain relief.
Stress reduction: neck massage can not only relieve physical pain, but also reduce stress. The relaxing massage movements stimulate the release of endorphins, the natural "happiness hormones" of the body, which promote a sense of well-being and reduce stress.
Improved mobility: By regularly using a neck massage device you can improve the mobility of your neck and shoulders. It can help with the loosening of tight muscles and increasing flexibility, which is especially useful if you suffer from stiffness in this area.
Improving attitude: good attitude is vital for preventing neck pain. By regularly massaging your neck muscles, you can promote the right posture. This can help prevent future pain.
How long use a neck massage device?
How long you should use a neck massage device depends on your personal needs and comfort level. Here are some guidelines to consider:
Short sessions (10-15 minutes): If you want to relieve neck pain or just want to relax, short sessions of 10-15 minutes can be effective. This is ideal for daily use or when you need a quick refreshment.
Regular use (15-30 minutes): For long-term benefits, such as reducing voltage and improving posture, it is advisable to regularly use your neck massage device. This can vary from daily to a few times a week, depending on your needs.
Attention to comfort: it is important to listen to your body while using the device. If you experience any discomfort, stop immediately and adjust the intensity or duration of the session. The goal is to relieve and relax pain, without further inconveniences.
Conclusion
A neck massage device, such as Komoder's neck massage device, can be a valuable tool to relieve neck pain, reduce stress and improve your overall well-being. By regularly using this device, you can enjoy the benefits of relaxation and pain relief, and improve your posture and mobility. It is a handy and effective way to take care of your neck, so that you can move freely again without the hindrance of pain. Choose relaxation and well-being with the neck massage device from Komoder.