The New FOCUS III Massage Chair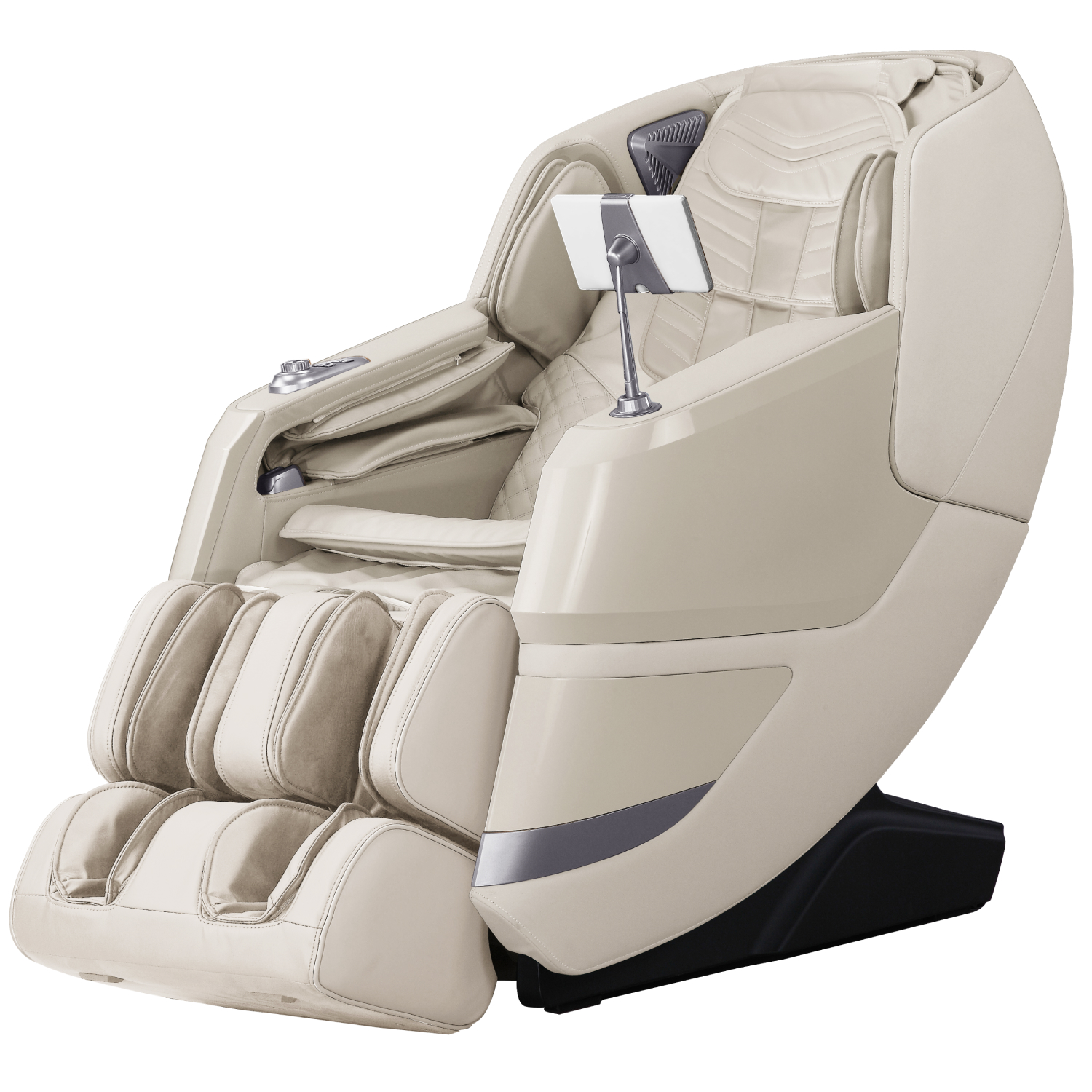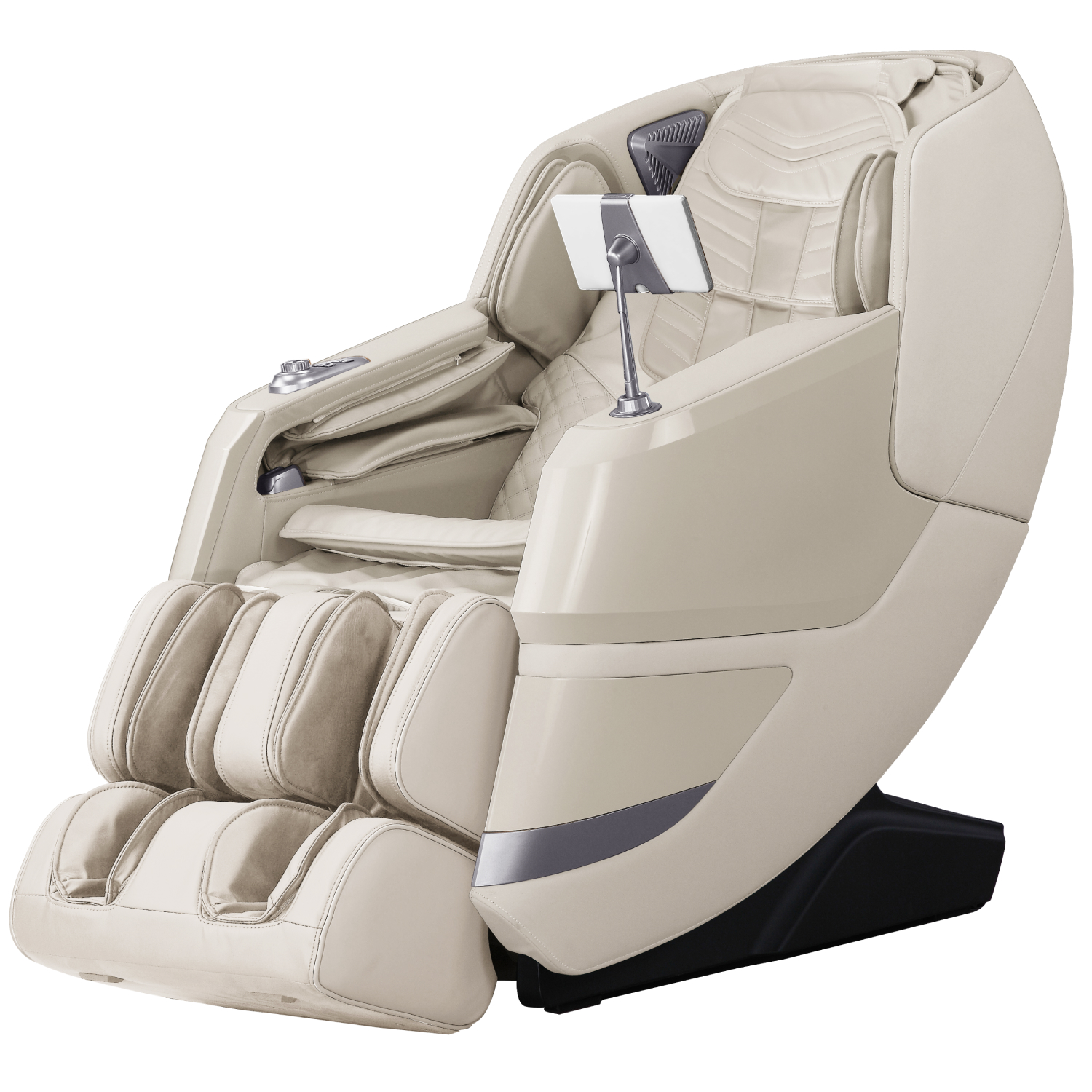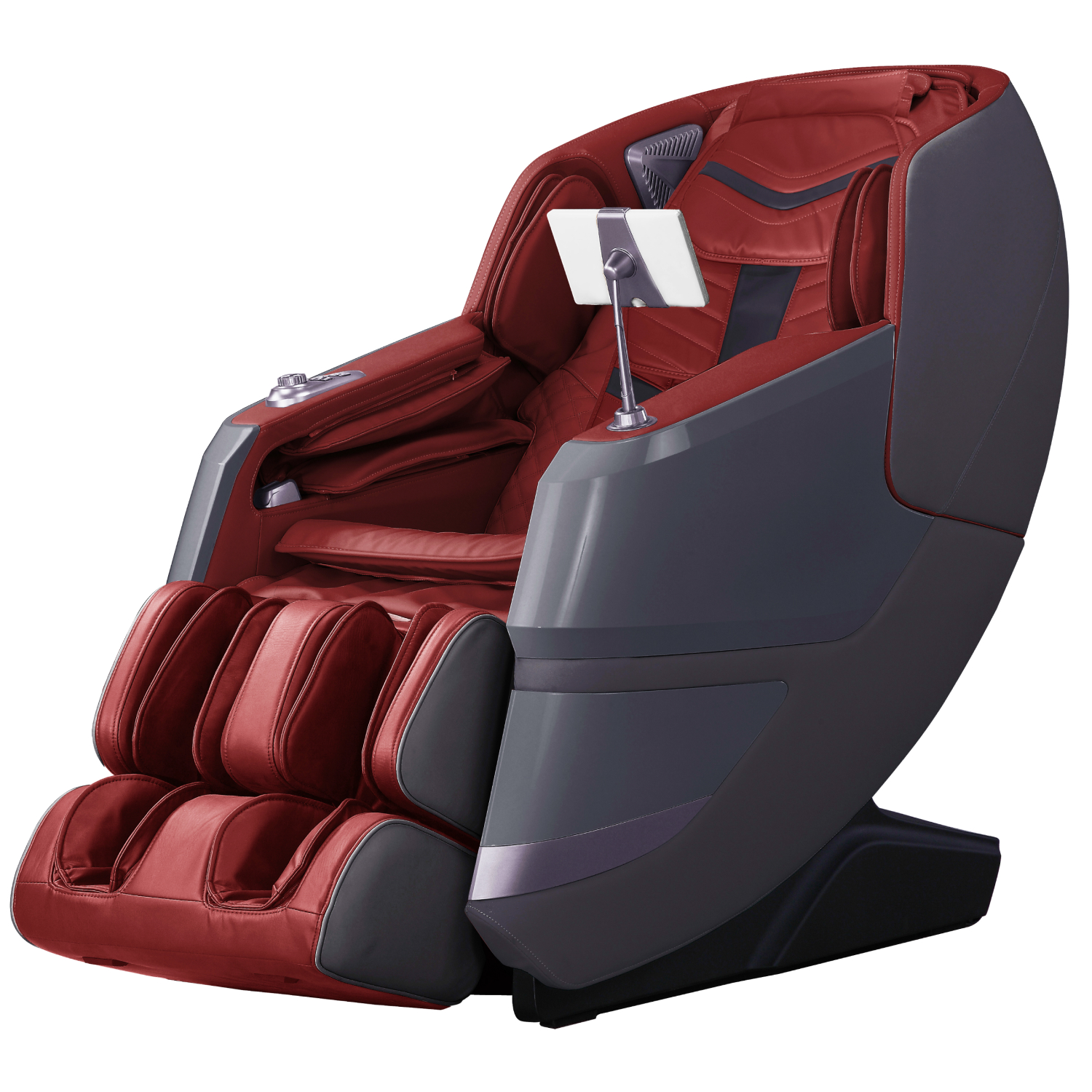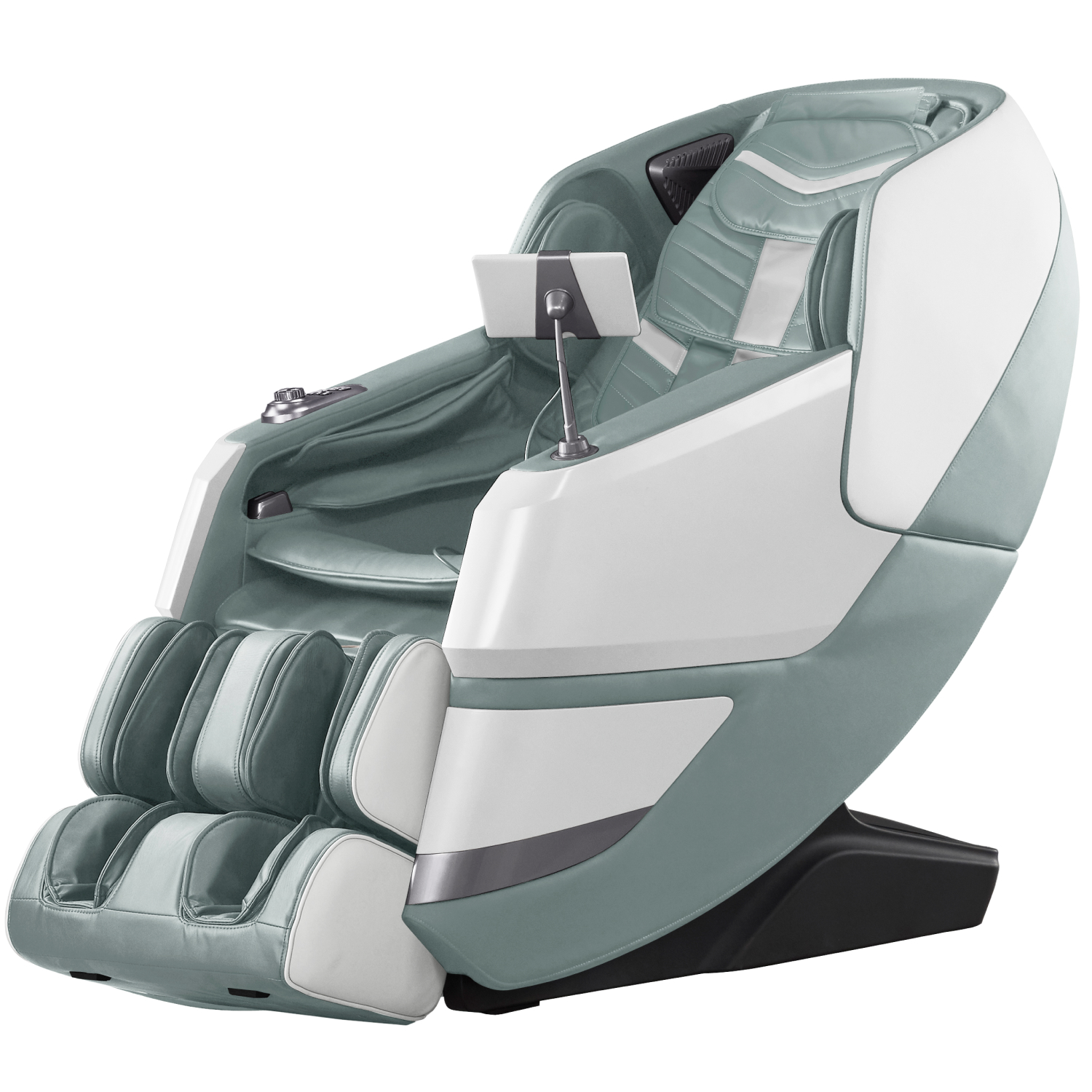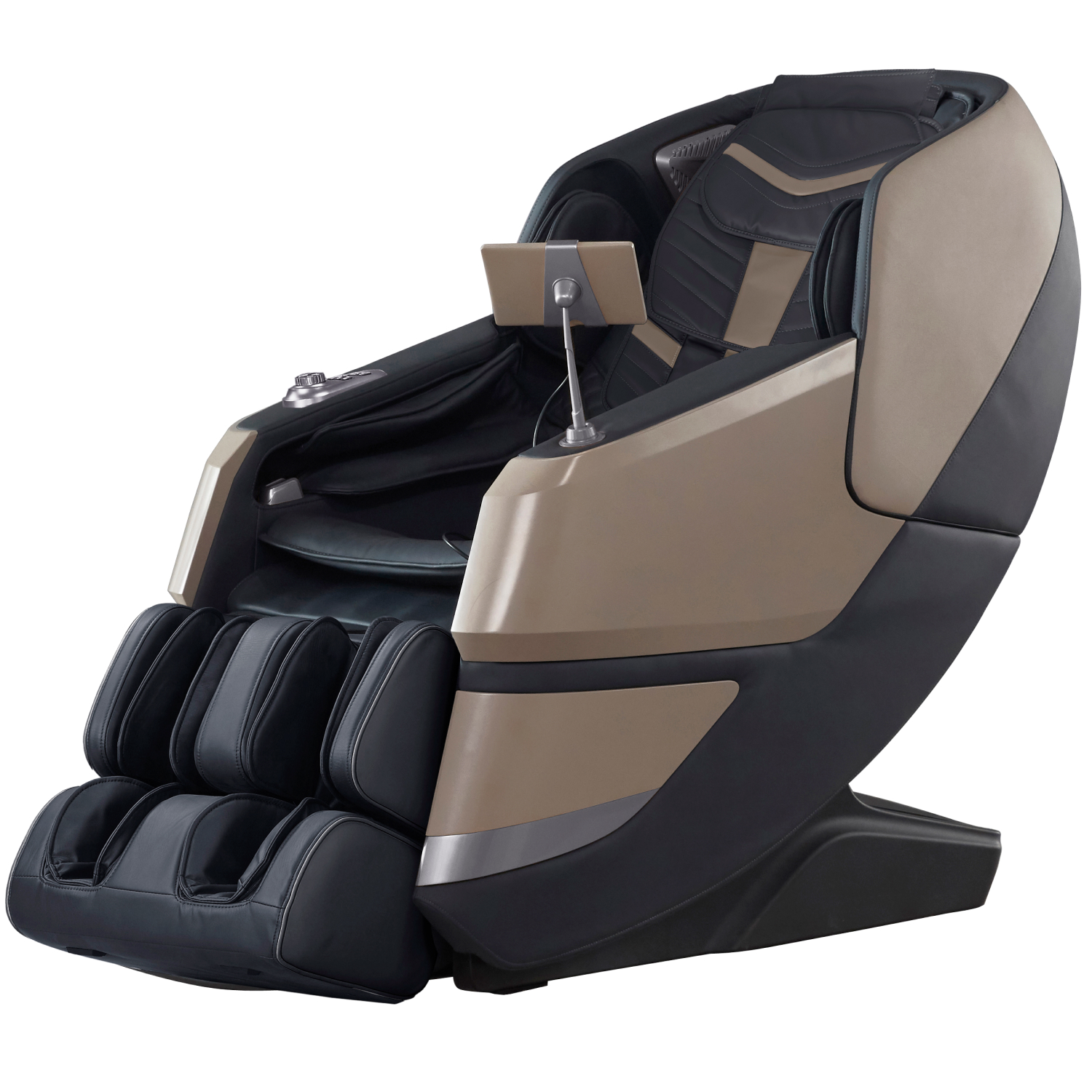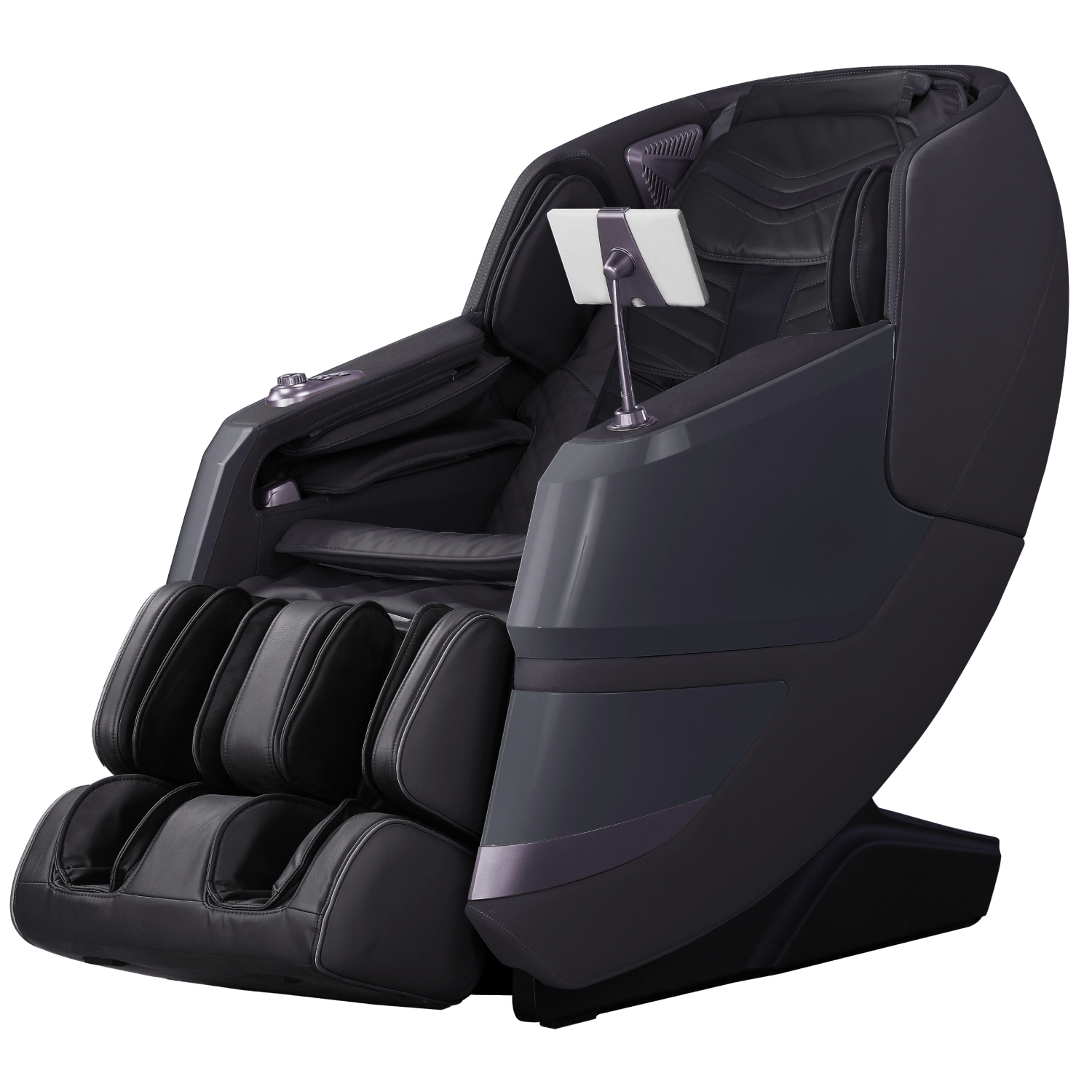 The new massage chair FOCUS III simulates 6 massage techniques and provides 15 automated massage programs. The air pressure massage is realised by using 24 double layered airbags, and, for a better comfort, the chair is equipped with 2 audio speakers, Bluetooth connectivity, tablet type of remote-control, voice command and, last but not least, an innovative heating system!
The secret of today's success is deeply bound to the body's capacity to quickly recover after a long stressful day. The massage is one of the easiest methods to do so, and much more, and current technology is oriented to offering solutions to a large variety of conditions. Back & muscle pains and strains, cervical issues, contractures or muscles tensions, body and mental stress, all would be solved or relieved by the usage of the FOCUS III massage chair.
FOCUS III is a massage chair which will become a valuable member of the family! The fatigue will surely disappear from your life and it will be replaced by a new & fresh muscle tonus alongside a more energised daily feeling
The revitalisation of your body is achieved by a robot-based 3D technology, a heating system and a variety of massage types. The calves kneading and the reflex-therapy completes its therapeutic magic.
The heated shawl
- the innovative shoulders, back, waist and abdomen heating function
The massage chair is designed with an unique heating by graphene shawl. The users can place the shawl during the massage sessions to perfect their massage experience. This accessory efficiently improves symptoms of scapulohumeral periarthritis and cough, eliminating the sensation of cold and discomfort at shoulders level, and, by placing it at abdomen level, it calms pains and improves blood flow.
Control tablet for massage personalisation
The FOCUS III massage chair is controlled by tablet, which allows you easy access to all available functions during massage sessions. All massage options are one touch away, at all times.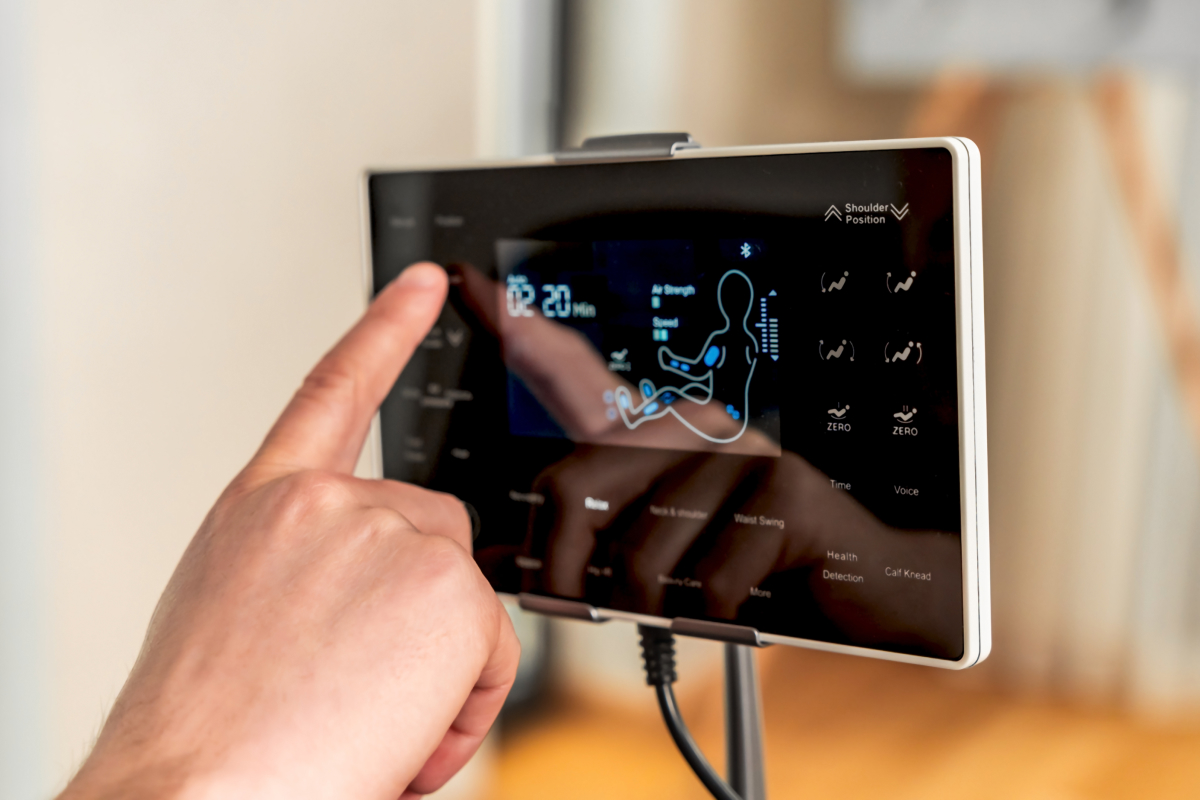 Through body scan, the FOCUS III insures a personalized massage
The FOCUS III disposes of a automated shoulder detection system and the leg-rest can elongate in order to insure the correct posture when using the chair. In moments, the massage will be accurately personalized.
Discover the 6 types of massages
The massage chair offers you 6 distinct massage techniques available at all times: Shiatsu, Kneading, Tapping, Knocking, Kneading & Knocking and "Massage". A perfectly adapted to your needs, time of the day, or state of mind massage type will be, at all times, ready for you.
The hands and legs are massaged by 24 double airbags for a maximum effet
FOCUS III is equipped with 4 pneumatic massage types, one for the shoulders using 4 built-in double airbags, another for the hands and palms, by 8 independent double-cushion airbags, and the last, the 4th, for the calves, with the help of 12 double-cushion airbags. The air pressure intensity can be adjusted on 3 different levels.
The Focus III massage chair is equipped with a calves kneading function
The kneading and pressure points activation is achieved by calves placed airbags, improving joints and muscles rigidity, as well as lower body tension due to standing for long hours. The massage is reinvigorating and tonifying, with an adjustable intensity. This massage type is conceived especially for those who spend long hours on their feet during their daily activity.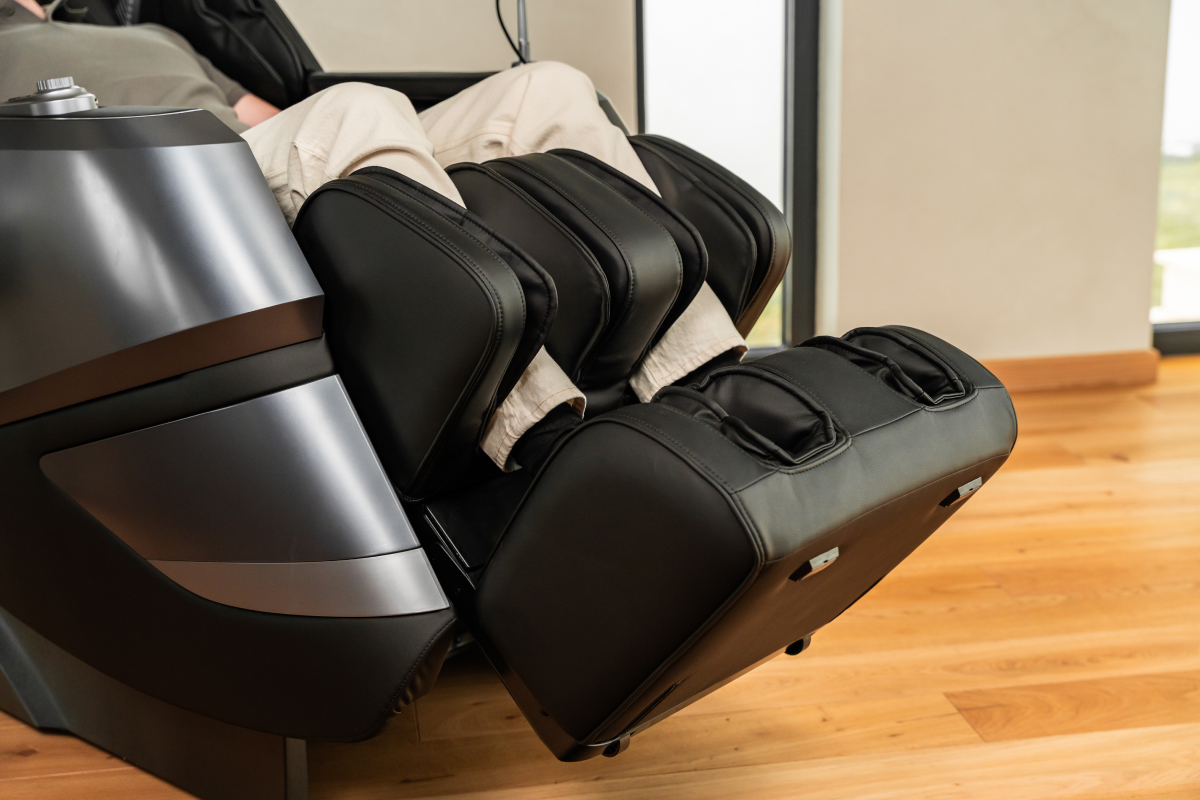 Real time health monitor
On the right massage chair arm rest, at fingertips level, a scanning and detecting health status system is present. It can also detect heart rhythm, blood oxygen level and your body's fatigue level.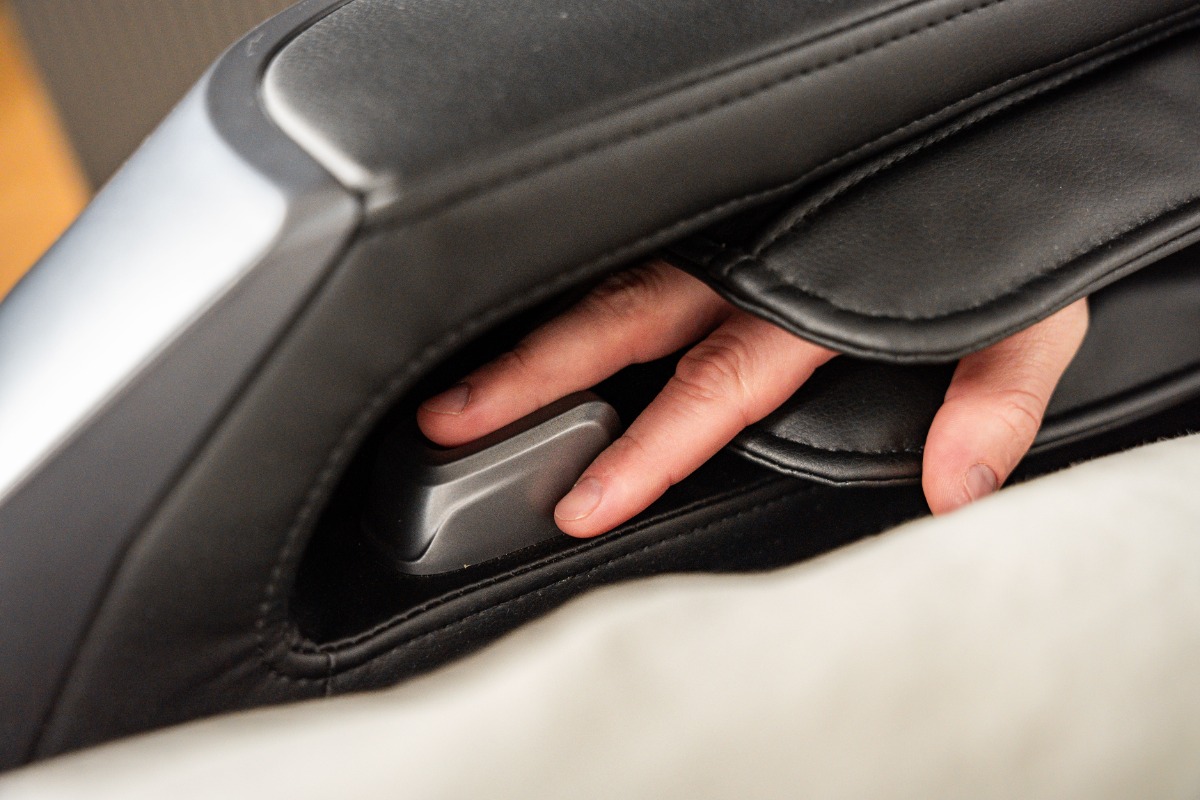 The Focus III is perfectly adapted to your home or office
The rail sliding technology of the backrest insures a maximum required space of 5 cm from the seatback to the wall during operation, thus it can perfectly integrate itself in the universe of your home or office.
Right armrest quick buttons
The entire massage experience can be adjusted by using the right armrest placed control panel.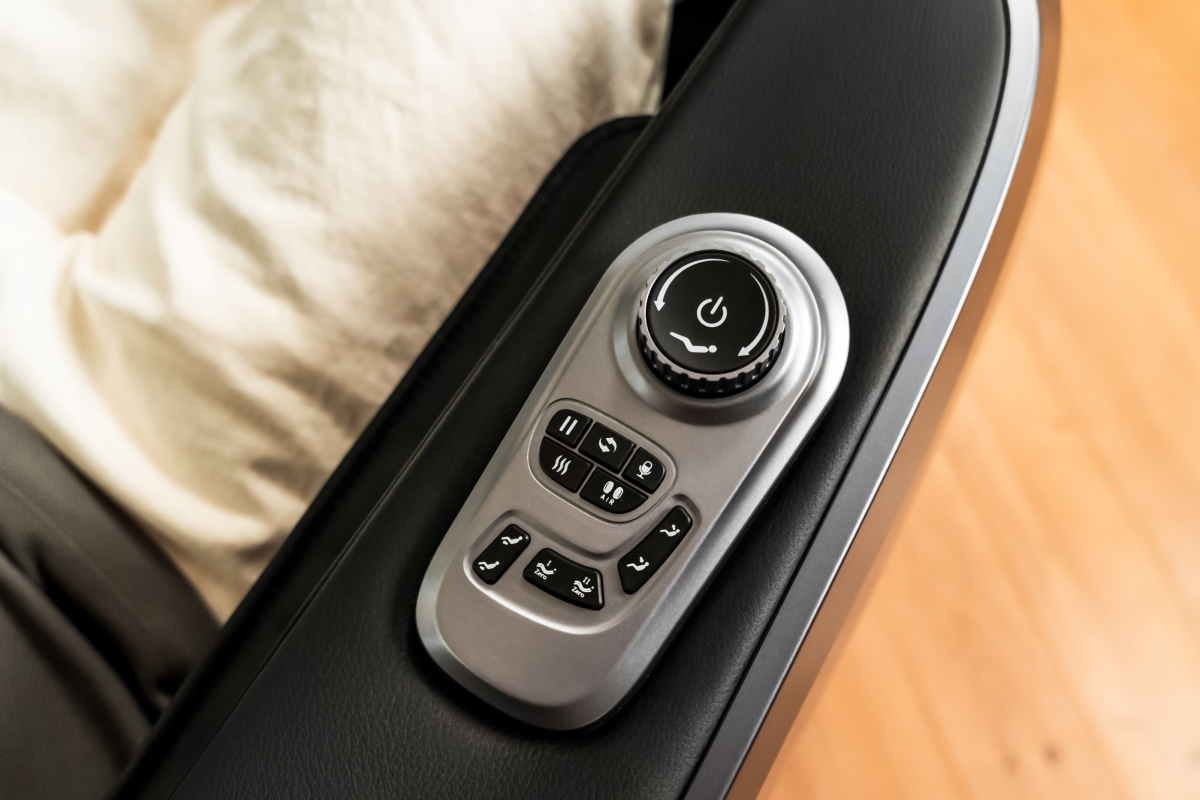 Listen to your favourite music or show throughout your massage session
The provided, at shoulders level, digital audio 3D built in stereo system completes your massage experience. The Bluetooth function helps you connect your smart devices in order to wirelessly play your favourite music. On top of that, the right armrest is equipped with a USB charger to keep your smart device charged at all times.
The FOCUS III is ready to take voice commands as well
The massage chair is equipped with a smart voice recognition system which can receive your voice commands and configure your massage accordingly. An LCD colour-display remote control completes its control system
The intelligent space saver function
For a harmonious integration of the massage chair within your space, only 5 cm from the wall would be required. When in operation, the massage chair will glide towards the front, not on his own axis, without touching the wall.
Technical characteristics and specifications
Automated massage programs
15
6 massage techniques
One kneading technique
Two light tapping techniques
One combined technique: kneading with light tapings
Two shiatsu techniques
One griping technique
Massage engines
3
Full back 3D massage
Yes, 135 cm "SL" rail
5 zones manual massage:
1. Full back
2. Upper part
3. Middle part
4. Lower part
5. Fixed point
Airbags intensity
Adjustable on 3 levels
Massage speed
Adjustable on 5 levels
The leg rest
Extendable by 20 cm
Heating
Yes, using the heating shawl
Massage robot
3D
Calves kneading
Yes
Reflexology
Yes, 3 points and with 3 adjustable intensity levels
Tablet
Yes, on holder
Voice command
Yes
Zero Gravity
Yes
Space Saver
Yes
Upholstery
Antibacterial ecological leather
Massage chair's net weight (kg)
90 kg
Power supply
220 - 230V
Dimensions
Got Questions About Our Discounted Massage Chairs? Drop Us an Email ☟
I am very satisfied with this Focus 3 massage chair
- from
Mark G. / Zurich, Switzerland
First I must tell you that I am very satisfied with the chair you sold to me. It works very well and give a good massage. Still I have a small issue that you might can help me with. After I bought it, I have moved to another house, and want to bring the chair to the upper floor. Unfortunately there is a quite narrow staircase and my question to you is if it is possible to split the chair into two pieces, so i can carry it up the stairs. I have no problem with the weight of the chair. It is the size that matters. Have a nice day!
There are so many combinations
- from
Gunnar / St. Polten, Austria
I discovered the Komoder Focus III while on holiday in Spain. I liked the way each muscle group was massaged and thought about buying one for myself. I was happy to learn that the Komoder company delivers massage chairs with a 3-year guarantee free of charge throughout Europe. The chair arrived a week ago and it is a pleasure for the whole family to discover what it can do together. There are so many combinations.
Start with this model
- from
Katia / Duisburg, Germany
I'm a very demanding person. I admit that I tried several armchair models for about two months before deciding. I chose the Focus III because it looks very modern and has many massage options. I discovered the double thermal massage and that was the argument I went for. If you want to try Komoder armchairs, start with this model.
If you're looking to purchase a massage chair, I would highly recommended Komoder.
- from
San San Ward / Sussex
I purchased the Komoder Focus III chair after visiting their showroom back in December 2022. Stephanie was very patient with me as I tried all of the chairs and she explained the different features of each model. She did everything she could to get the chair delivered in time for my Birthday which was the following week just before Christmas. It was delivered a few days later by two lovely guys, on a Sunday, the day we had a huge snow storm and our village was at a complete standstill. Given the circumstances, they were very friendly & efficient. Any communication I have had with Stephanie has always been quick and she is extremely knowledgeable. If you're looking to purchase a massage chair, I would highly recommended Komoder. They are stylish, high spec and give an awesome massage!
Get Expert Advice on Choosing the Perfect Massage Chair! ☟
Our experienced experts are ready to help you make the best possible choice!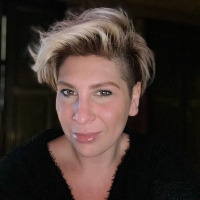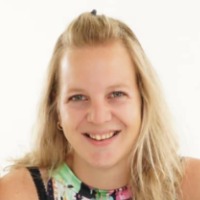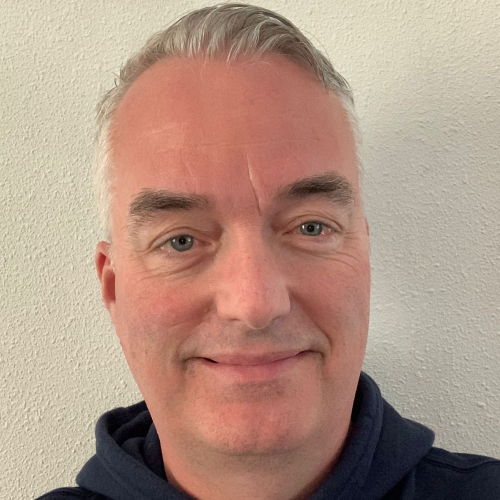 CALL NOW