Leather massage chair with luxurious appearance
A massage chair is not only a functional piece of furniture, but can also be a stylish addition to your interior. Leather Massage chairs in particular have a luxurious look and can fit perfectly in different interior styles. In this blog we discuss why Leather Massage chairs are an excellent choice, we compare materials for massage chairs and we offer tips for maintenance and care of leather massage chairs.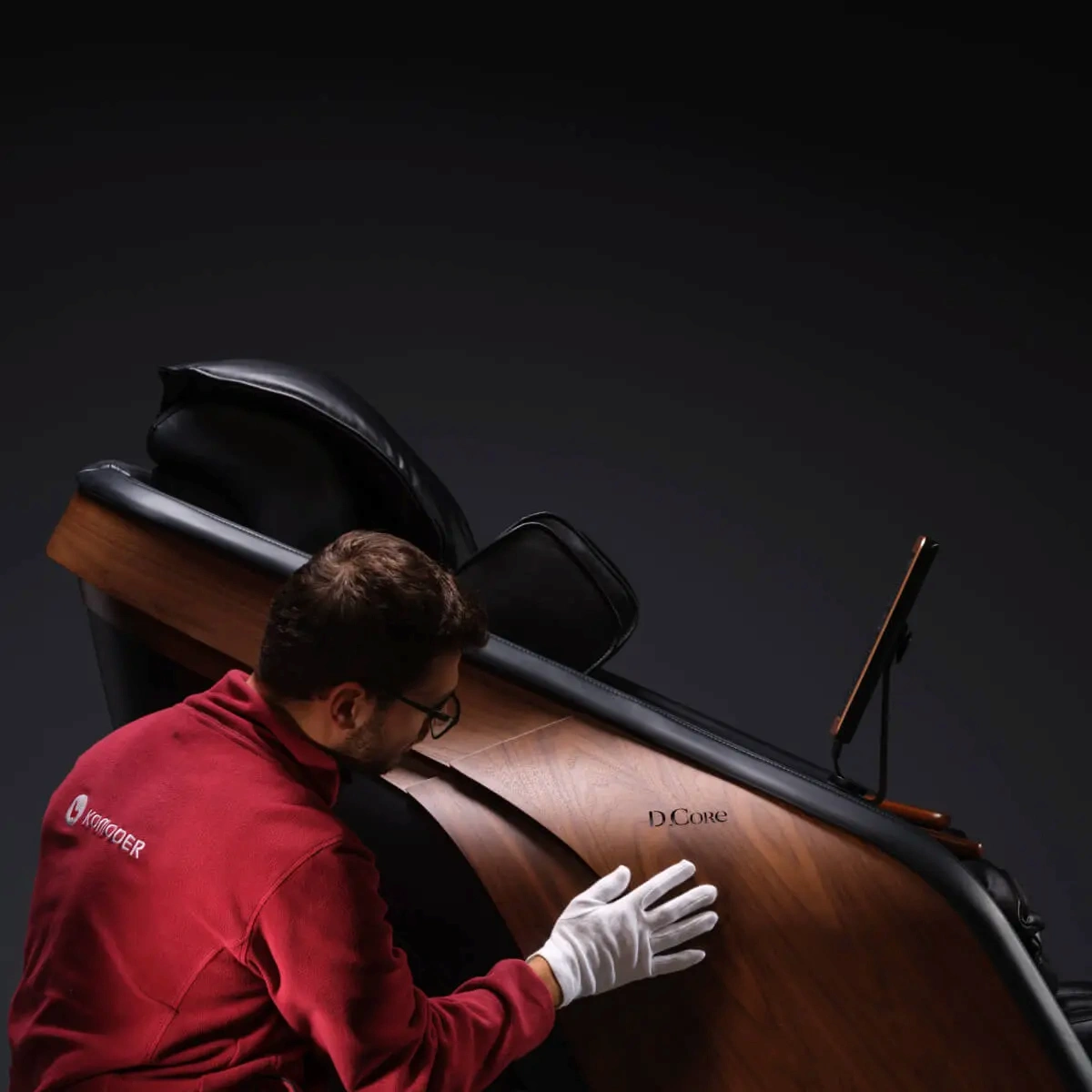 Why PU Leather Massage chairs?
PU leather, also known as artificial leather, offers a wonderful alternative to real leather. It has a number of advantages that make it ideal for massage chairs:
Luxury appearance: PU leather has an attractive, luxurious look that fits perfectly in modern interiors. It adds a touch of elegance to every room.
Sustainability: PU leather is sustainable and resistant to wear, which is important for a piece of furniture that is often used, such as a massage chair.
Maintenance ease of maintenance: maintaining PU leather is easier than real leather. Stains can usually be wiped with a damp cloth, making the material suitable for daily use.
Budget-friendly: PU Learning Massage chairs are usually more affordable than seats with real leather, making them an attractive choice for many people.
Tips for maintenance and care of leather massage chairs
To keep your PU leather massage chair in top condition, regular maintenance is important. Here are some tips:
Wipe dust and dirt regularly with a soft, damp cloth.
Use a mild cleaning agent especially for PU leather for stains.
Avoid direct sunlight to prevent discoloration.
Consult the manufacturer's instructions for specific maintenance advice.
Advice when purchasing the right massage chair
At Komoder we understand that choosing the right massage chair is an important decision. That is why we are ready to advise and help you find the perfect massage chair that not only meets your functional needs, but also fits seamlessly into your interior. With our expertise and high-quality PU leather massage chairs you can enjoy the ultimate luxury and comfort in your own home.